The world of digital marketing is constantly evolving. Sometimes it can feel impossible to keep up. For those just stepping through the Narnia wardrobe into the digital marketing world, the industry can seem daunting. Where do you begin? What resources ring true throughout the decades and what new trends should you explore? For those of us immersed in the industry, how can we brush up on our knowledge and stay aware of updates?
BigWing is here to help! We've compiled a master list of books, courses, conferences, people to follow, and other resources that have proven valuable in our careers. To make things simpler, we broke the list up into sections based on department: general marketing, leadership, psychology, content marketing, PPC, SEO, social media, and a bonus section.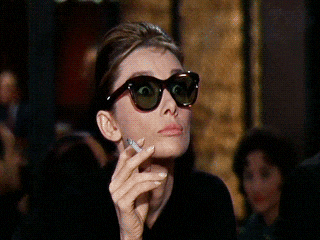 Marketing Resources
Let's start with the big picture and narrow down our focus as we go. It's important to understand marketing as a whole before delving into the subsets of digital marketing.
Books:
The New Rules of Marketing & PR – David Meerman Scott knows what's up when it comes to using marketing to reach clients. He published six editions of this book, the most recent released in July 2017. His rules are up-to-date, and he features case studies along with the newest platforms to assist marketers in attracting their audience and creating conversions.
Buyer Personas – Adele Revella shook up the marketing world with her tips and tricks for designating your target audience. One of Fortune Magazine's Best Business Books in 2015, this book will teach you how to create buyer personas for your brand. Revella even founded an institute teaching the principles found in these pages.
They Ask You Answer –Marcus Sheridan shares his top tricks for digital marketing that helped his swimming pool company thrive following 2008's economic crash. If you want to learn how he turned a struggling business into a multi-million-dollar company using digital marketing, you should check this book out.
Youtility – Jay Baer has taken the world of marketing by storm with this bestseller. Since its original publication, he's published adaptations focusing on various industries. Discover the importance of creating valuable content that helps your customer instead of simply creating hype.
The Brand Gap – Before you can market your product, you need a brand. Ask yourself: how do clients perceive your company? How will you use that knowledge to create a consistent image across your company? Marty Neumeier walks you through his tips for branding using tons of pictures. He purposefully structured this book like a whiteboard presentation. We must admit, it's pretty cool!
Seth Godin – Okay, we know he isn't a book, but he has written a ton and we recommend them all. He is a best-selling author, sought after speaker, blogger, and educator. Plus, his website is pretty fun! You get to click on his head a lot!
Psychology Resources
As marketers, our job is to attract consumers to complete a conversion – typically to purchase a product. In order to do that, we have to understand our customer, right? So, why not consider some of the psychological reasoning behind why people purchase what they do?
Books:
Pre-suasion – Have you ever wondered what the best time is to market a product to your audience? In this book, Dr. Robert Cialdini argues that you must prepare your audience for the message through the process he terms "pre-suasion".
Invisible Influence – In Jonah Berger's second book, he describes why people make the choices they make. He argues that we don't make decisions on our own; but instead, our choices are influenced by outside factors. Tapping into this mindset can make a world of difference in targeting our audiences as marketers.
Influence: The Psychology of Persuasion – If you like Pre-suasion, you should read Dr. Robert Cialdini's bestseller, Influence: The Psychology of Persuasion. We'll admit, this book is older than the rest, but its fundamentals still hold true today. Explore the psychology behind the word "yes". What makes people say it and how can you persuade them to convert?
Leadership Resources
This is for all you managers, team leads, and natural-born leaders out there. Sometimes it's helpful to see what other successful leaders have done to make their teams collaborate effortlessly.
Books:
EntreLeadership – Dave Ramsey has proven time and time again that he knows what he's doing in the business world. From finance to leadership, his books teach valuable professional knowledge for all business owners.
The Advantage – In this book, Patrick Lencioni shares his secrets for reaching success. He describes the importance of having a healthy organizational system in business – presented in a pretty mind-blowing way. We'll let you in on a little secret: we recommend all of his books but this one came to mind first.
Friend & Foe – Adam Galinsky and Maurice Schweitzer teamed up to write this book discussing how to create long-lasting business relationships while simultaneously achieving goals. From casual discussion to brokering deals, this pair backs up their argument with interesting research in a way that keeps you engaged and enthralled.
Good to Great – How does a business make the leap from good to great? This is what Jim Collins discusses in his timeless book. If you want to learn how to transcend the boundaries of good and fly into greatness, this book is for you.
BONUS RESOURCE – Podcast:
EntreLeadership – Still hungry for more business knowledge from Dave Ramsey and like-minded professionals? Check out this podcast, based on the principles discussed in the bestseller.
Content Marketing Resources
There are a ton of content marketing resources out there. Let's face it, content marketers like to write – it's what they do! So, of course, they publish books sharing their knowledge with the world. And we love it!
Books:
Born to Blog – Mark W. Schaefer and Stanford Smith teamed up to write this book about creating a successful business blog. From creating a blog to post promotion and everything in between, this book is an informative read for personal, B2B, and B2C bloggers.
Content Chemistry – Those of you looking to gain an understanding of the digital marketing industry will definitely want to pick up this book. Andy Crestondina created both a book and a lesson book that covers all the factions of digital marketing, with a focus on creating actionable content that converts.
Content Inc. – Joe Pulizzi pulled out all the stops for this book. Learn how to create a new business, what content to write for your platform, where to promote it, and how to make a living off your new business endeavor. We also strongly recommend his bestseller, Epic Content Marketing. Why not learn all you can about content marketing from the creator of the Content Marketing Institute?
Everybody Writes – These days it seems like everybody is a writer. Ann Handley argues that in a world where everyone tweets and crafts targeted Facebook content, it's more important than ever to learn how to write well. While teaching how to create "ridiculously good content," this book will entertain with quality authorship.
Writing Without Bullshit – Excuse our French, but we couldn't leave this book off the list. Josh Bernoff teaches readers how to write content that jumps off the page by capturing the attention of digital readers who can only focus for seconds at a time. These days, people skim content and don't connect. Get to the point and only use valuable words to make your reader slow down and read your content.
BONUS RESOURCE – Podcast:
ProBlogger – Listen to a variety of sessions focusing on all aspects of blogging. From content creation to social media promotion, Darren Rowse teaches how to create a blog that helps your audience (and the world) while earning an income. There is also a great ProBlogger book if you prefer to read.
SEO Resources
Search Engine Optimization changes so quickly that there aren't many published books that are still relevant. While that doesn't help fill your bookshelf, there are plenty of online and in-person resources at your disposal.
Podcasts:
Google Partners Podcast – While this podcast doesn't focus solely on SEO, Google Partners does a great job of covering Google's best tips for digital marketing – including SEO.
PPC Resources
Pay-per-click is similar to SEO in that its constant updates make it difficult to print a publication that will be relevant for years to come. Once again, there are plenty of other options for resources available.
Social Media Resources
Next up is social media, another ever-changing aspect of digital marketing. Platforms update their algorithms too quickly for most print publications to keep up. Our best advice is to follow influencers, professionals, and platform updates through digital resources. Use social media to keep up with social media!
Books:
Jab, Jab, Jab, Right Hook – Gary Vaynerchuk's novel brings to life the idea that content is key – especially in the world of social media. While social media platforms alter their algorithms regularly, making some of the points in this book out of date, its premise still holds true. Create valuable content that provides opportunities for followers to convert into customers.
BONUS SECTION – Inspirational Resources
We all fall into creative slumps. Sometimes you need a book to get you inspired and excited about what you do. There is an endless amount of options here, but we'll share some of our favorites.
Big Magic – Become inspired to live your most creative life by reading this novel by Elizabeth Gilbert, author of Eat Pray Love. If you find yourself suffering from writer's block or in a place of fear, this book will lift you up and give you the drive to start creating again.
Leave Your Mark – If you're looking for a fun read, this one's for you. Aliza Licht tells her tale of being one of the first people to embrace the impact of social media in the fashion industry. Described as being "The Devil Wears Prada-esque," this book is sure to inspire you to increase your social media game and invest in yourself.
Made to Stick – It's a fact of life that some ideas are a home run while others fall flat on their face – but what makes an idea "stick"? This is what the Heath Brothers discuss in this bestseller. Read tons of stories about successful and unsuccessful ideas to get inspired to create "sticky" ideas of your own. If you like this book, you're sure to enjoy Switch – their analysis of how to flip the switch and change, even if it's difficult.
This list is not all-inclusive by any means. If we listed every great resource out there, you'd be reading (or skimming) for days! We hope we provided you with a good place to get started– or at least know what books you want to fill your bookshelves with. Now, it's time to get comfy and start reading!
Did we forget anything? Leave a comment telling us what your favorites are and what we missed!